A Pharmacognostic Review on Artemisia. spp Growing in Libya
Keywords:
Artemisia spp. Libya. Traditional use. Pharmacology
Abstract
Worldwide, scientists are gaining more interest in safe, cheaper and more effective plant-based medicine. Artemisia has been used in folk medicine by numerous cultures since long times. This review aims to compile the information available in literature about Artemisia spp., which grows in Libya. A state of knowledge of the taxonomy, as well as, morphological character, phytochemistery, uses in traditional medicine, and its pharmacological action as antimicrobial, anti-inflammatory and its effect on fertility are referred under perspective of its potential industrial use. The present research was conducted using several electronic database including Science Direct, PubMed, Web of Science, Google Scholar and Scopus. The present review comprises up to date information of traditional uses, phytochemistry and pharmacology of Artemisia spp growing in Libya. The Artemisia is a rich source of chemically novel compounds and needs elaborate screening strategies to dwell into the pharmacological effects of its phytoconstituents at the molecular level. This review article provides preliminary information and gives a direction for the basic and clinical research on Artemisia spp. The information congregated in this review will help researchers and industry persons to work in line to reconnoiter the potential of this plant and utilize it for the benefit of the society. Artemisia spp., is indexed in critically endangered category, so consistent efforts should be made to protect this plant species to become extinct.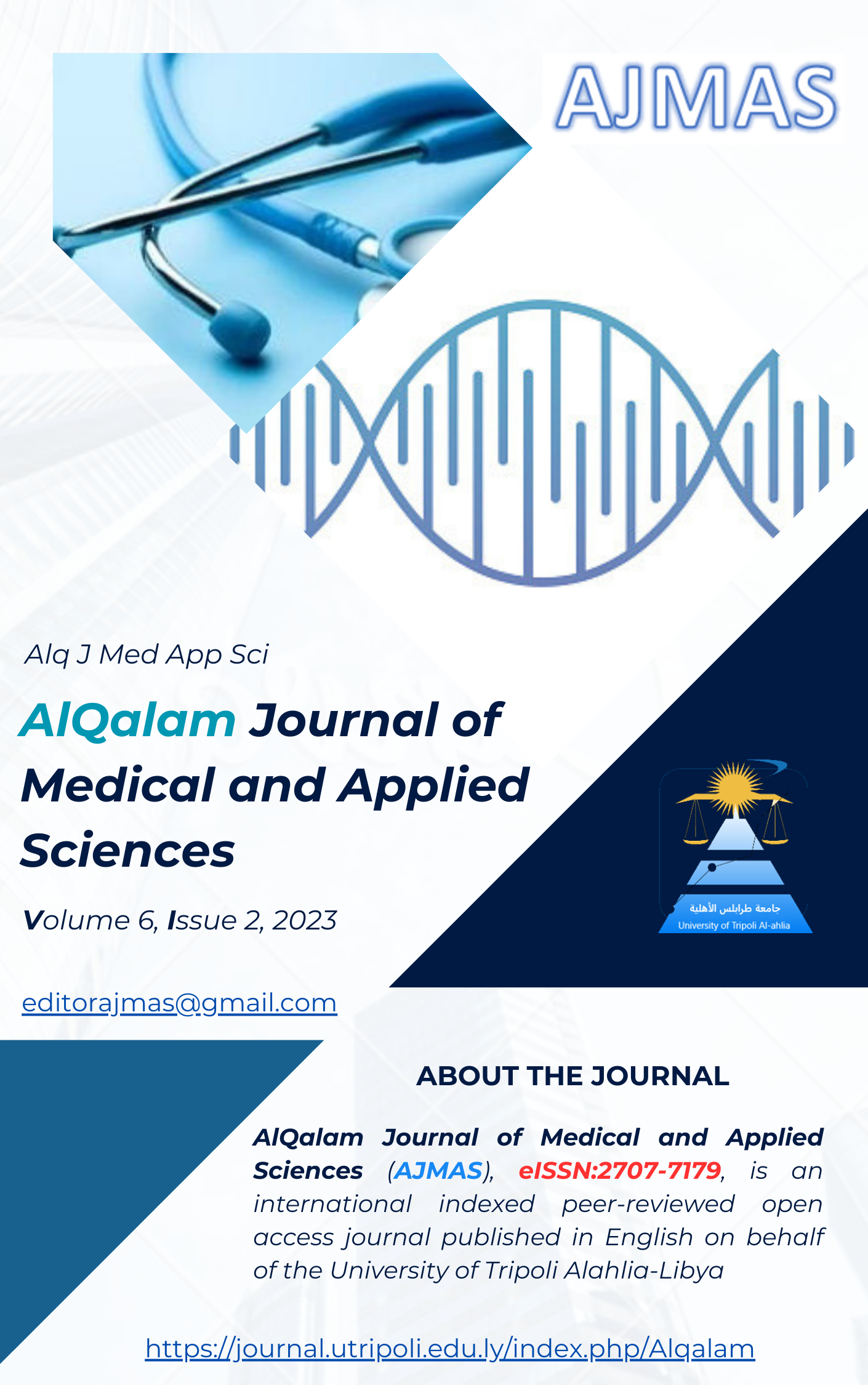 Downloads
How to Cite
Kaula Saad, & Arwa Belteben. (2023). A Pharmacognostic Review on Artemisia. spp Growing in Libya. AlQalam Journal of Medical and Applied Sciences, 469–475. Retrieved from https://journal.utripoli.edu.ly/index.php/Alqalam/article/view/329
License
Copyright (c) 2023 Kaula Saad, Arwa Belteben
This work is licensed under a Creative Commons Attribution-NonCommercial 4.0 International License.