Study of Histological Changes in the Liver and Kidneys of Albino Mice Caused by Administration of Potassium Bromate
Keywords:
Potassium Bromate, Hepatocyte, Hemorrhage, Nephrotoxic
Abstract
Aims. This study aims to elucidate the effect of potassium bromate (KBrO3) on vital tissues of the liver and the kidney by investigating the histopathological changes induced by their administration in experimental animals. Methods. White Swiss Albino mice were divided into two groups: group 1 served as a control; group 2 received KBrO3 for 42 days. Mice were euthanized, and samples of the liver and kidney were subjected to histopathologic analysis. Histopathologic changes in these tissues were assessed and compared to control cases under the light microscope. Results. Significant pathologic changes were observed specifically in samples from KBrO3-exposed mice. Mice treated with KBrO3 had pathologic changes present in the form of congestion and hemorrhage in both liver and kidney tissues. Necrotic changes and cirrhosis appeared in hepatocytes. Renal capsules appeared swollen, leaving little area remaining for the capsular space. Conclusion. The results demonstrated that KBrO3 produces adverse pathological effects on both liver and kidney tissues. Hence, it should be strictly prohibited in human consumption.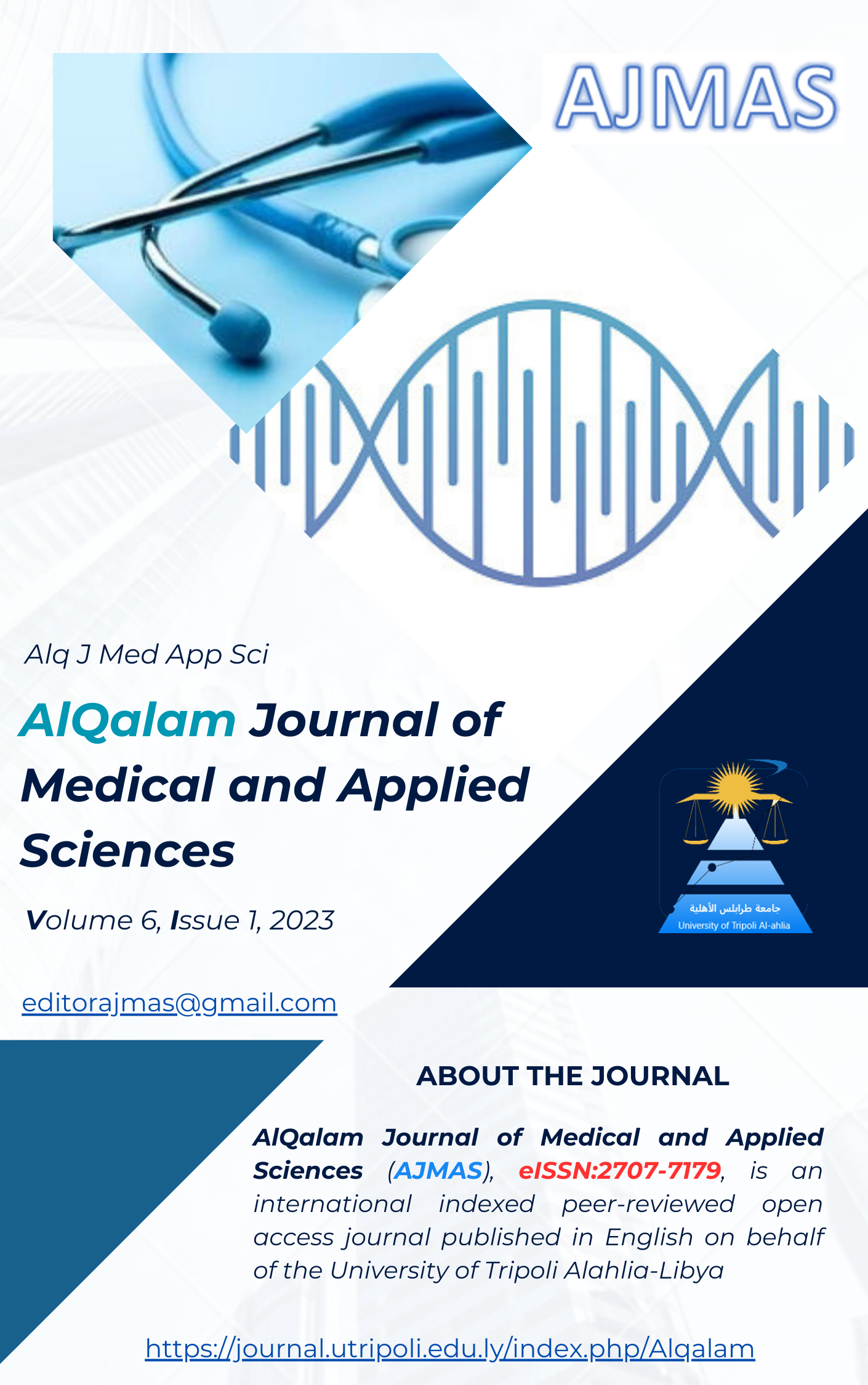 Downloads
How to Cite
Adel Mohamed, Abdullatif An-Naas, Hajir Hamad, Amira Mohamed, Hadeel Mohamed, & Aya Bosaif. (2023). Study of Histological Changes in the Liver and Kidneys of Albino Mice Caused by Administration of Potassium Bromate. AlQalam Journal of Medical and Applied Sciences, 225–229. Retrieved from https://journal.utripoli.edu.ly/index.php/Alqalam/article/view/241