Analyzing the Efficacy of ChatGPT for Online Learning: An Experimental Study [RETRACTED]
Abstract
Background and aims. Online learning has become increasingly popular in recent years due to its convenience and flexibility. However, it can be challenging for learners to stay engaged and motivated when studying online. One solution to this problem is the use of chatbots, which are computer programs that use Artificial Intelligence (AI) and Natural Language Processing (NLP) to simulate conversation with humans. ChatGPT, a language model that can generate human-like conversation in real time developed by OpenAI, has the potential to revolutionize online learning. This is by providing personalized and interactive learning experiences. This paper provides an overview of the potential impact of ChatGPT on online learning, exploring the benefits of using ChatGPT in enhancing the online learning process as well as identifying the limitations and challenges of this technology. Methods. Two experiments were conducted to evaluate ChatGPT's effectiveness in the domain of learning. Experiment 1: presents the authors' experience with ChatGPT as Arabic speakers. Experiment 2: reviews ChatGPT's performance in writing academic papers and retrieving references. Results. Overall, both experiments demonstrated the limitations of ChatGPT in generating reliable academic text that is sufficient for a scientific paper both in Arabic and English. Conclusion. ChatGPT is a tool that can guide learners throughout their learning process. But this tool exhibits limitations that learners need to dedicate more efforts to succeed.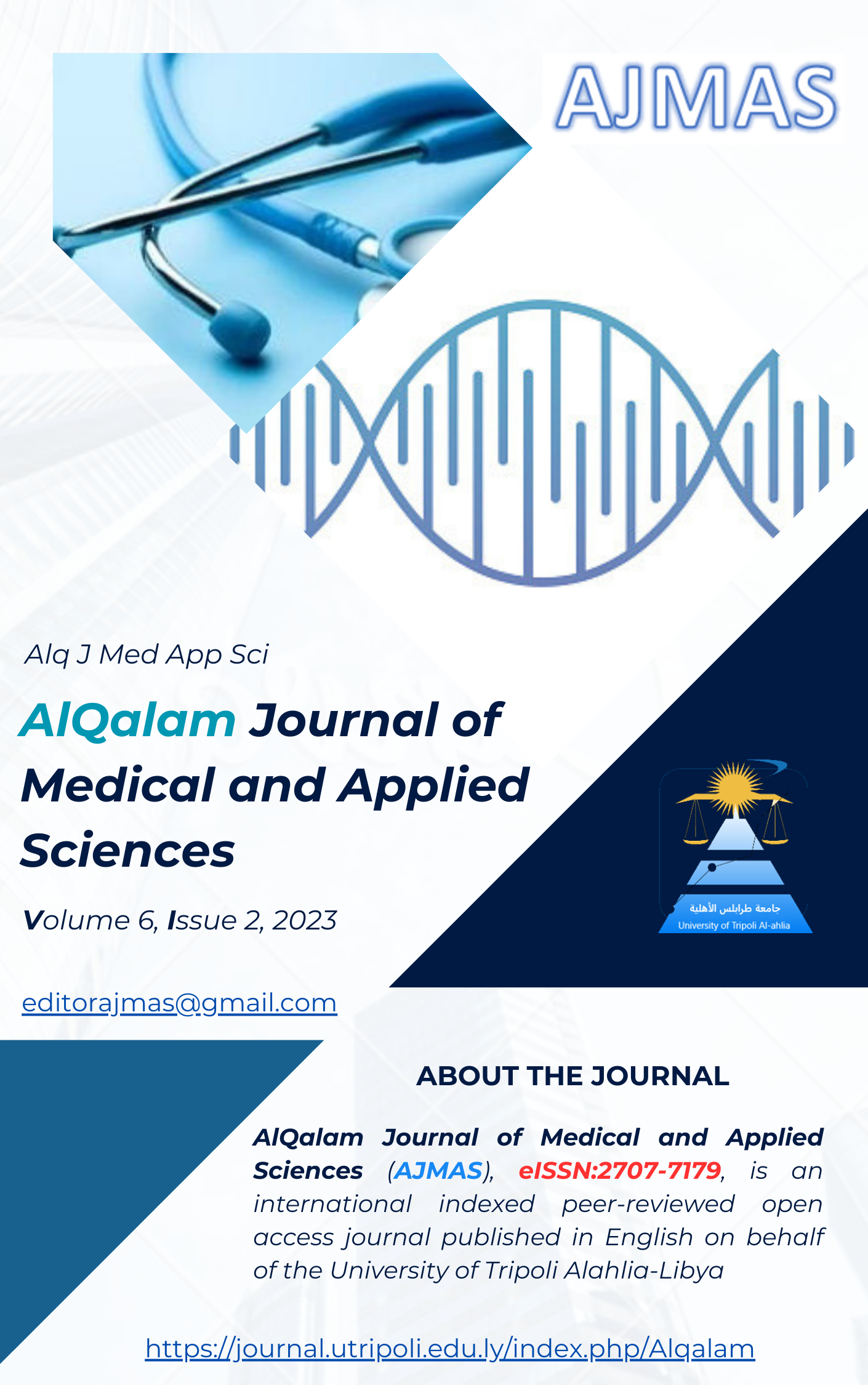 Downloads
How to Cite
Entisar Abolkasim, & Amina Shtewi. (2023). Analyzing the Efficacy of ChatGPT for Online Learning: An Experimental Study [RETRACTED]. AlQalam Journal of Medical and Applied Sciences, 617–625. Retrieved from https://journal.utripoli.edu.ly/index.php/Alqalam/article/view/401
License
Copyright (c) 2023 Amina Shtewi, Entisar Abolkasim
This work is licensed under a Creative Commons Attribution 4.0 International License.