Non-Albicans Yeast Scalp Infection in a 6-Year-Old Boy: A Case Report of Candida Parapsilosis and Antifungal Susceptibility Testing
Keywords:
Azoles, Candida Parapsilosis, Scalp, Antifungal Susceptibility Testing, PCR, E-Test
Abstract
Background and aims. Candida albicans is implicated in most human superficial and mucosal infections, although, other species such as C. glabrata, C. tropicalis, C. parapsilosis, C. kefyr, C. krusei, and C. gulliermondii may also be involved. The most common affected sites include the face, skin, scalp, and hands. The study aimed to identify the causative agent and determine the antifungal susceptibility testing (AFST) profile of the isolate responsible for scalp infection for proper assessment of management response. Case report. We describe a case of a 6-year-old boy, who has a scalp infection caused by Candida parapsilosis, with symptoms of itching, dryness, round patches and alopecia. Empirical treatment using 1% hydrocortisone and later reviewed to betamethasone 0.1% lotion were not successful. The patient was successfully treated with 2% ketoconazole topical ointment for 8 weeks after diagnosis. Results. The isolate showed variable minimum inhibitory concentration results among the antifungal drugs (azoles and echinocandins) tested. The isolate demonstrates high MIC values ≥ 3 and ≥ 4 µg/ml to newer triazoles posaconazole and itraconazole respectively, despite posaconazole being a second-generation triazole. Moreover, in the echinocandins class, micafungin showed a low MIC result (≤ 0.19 µg/ml), then followed by anidulafungin (≤ 2 µg/ml) and caspofungin showed resistance (≥ 32 µg/ml). Amphotericin B (polyene) showed a low MIC value (≤ 0.64 µg/ml) and flucytosine indicated a MIC value of ≤ 0.5 µg/ml. Ketoconazole and voriconazole indicated low MIC (≤ 0.125 µg/ml and ≤ 0.64 µg/ml respectively) and therefore, guided the therapy because of the ketoconazole availability and its cost-effectiveness. Conclusion. These findings highlight the importance of recognizing the increasing observance of C. parapsilosis strains in scalp infection. The patient responded to treatment with hair started developing after the sixth week of therapy and the patient fully recovered at the end of the treatment.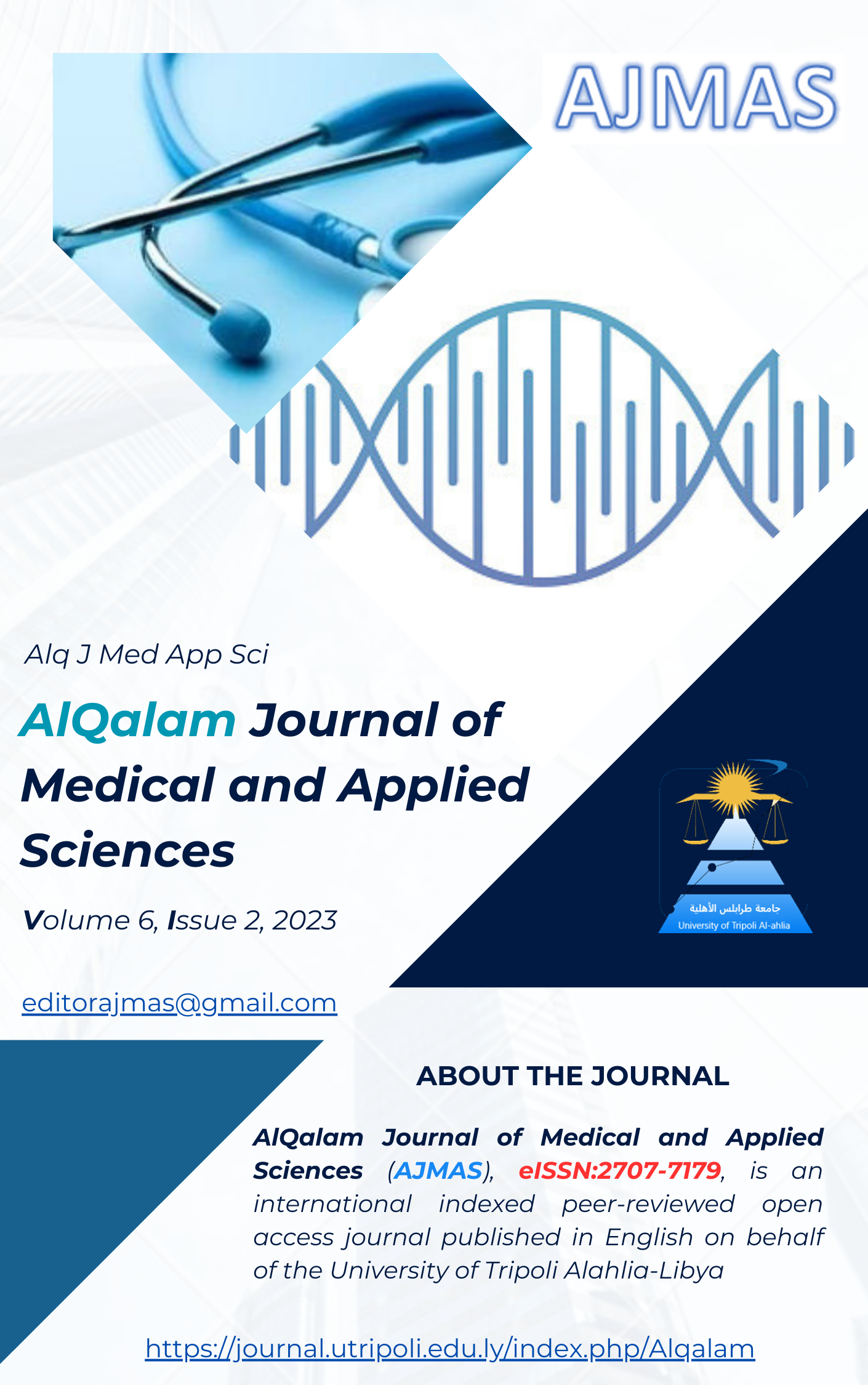 Downloads
How to Cite
Yahaya Hassan, Bala Jamilu Abubakar, Sharif Alhassan Abdullahi, & Leslie Thian Lung Than. (2023). Non-Albicans Yeast Scalp Infection in a 6-Year-Old Boy: A Case Report of Candida Parapsilosis and Antifungal Susceptibility Testing. AlQalam Journal of Medical and Applied Sciences, 344–349. Retrieved from https://journal.utripoli.edu.ly/index.php/Alqalam/article/view/293
License
This work is licensed under a Creative Commons Attribution-NonCommercial 4.0 International License.