The Effect of Aging on the Eye of Red Fox (vulpes vulpes)
Keywords:
Aging, Retinal, Lens, Red Fox (vulpes vulpes)
Abstract
Background and aims. The red fox, like other animals, experiences eye changes with aging: hardening and clouding of the lens. Aging also negatively affects the thickness of the retinal layers. Hence, the current study was aimed to aging effect of the eye tissue of an adult male red fox. Methods. Four healthy male red fox, two young and two adults, were selected. Animals were euthanized, eyes were enucleated, and histology and transmission Light microscopic investigations were performed, Complete Lens free amino acids estimation. Results. The lens analysis shows a difference in the concentration of amino acids at different ages. As between the optical microscopic examination of a change with age, as aging negatively affects the thickness of layers of the retina, as well as claiming death in the cells and widening class vessels in the choroid. Conclusion. This work provides the basis for further studies linking senescence to neurodegenerative retinal diseases. It can be concluded that senescence induces damage to the normal lens architecture as well as the retina.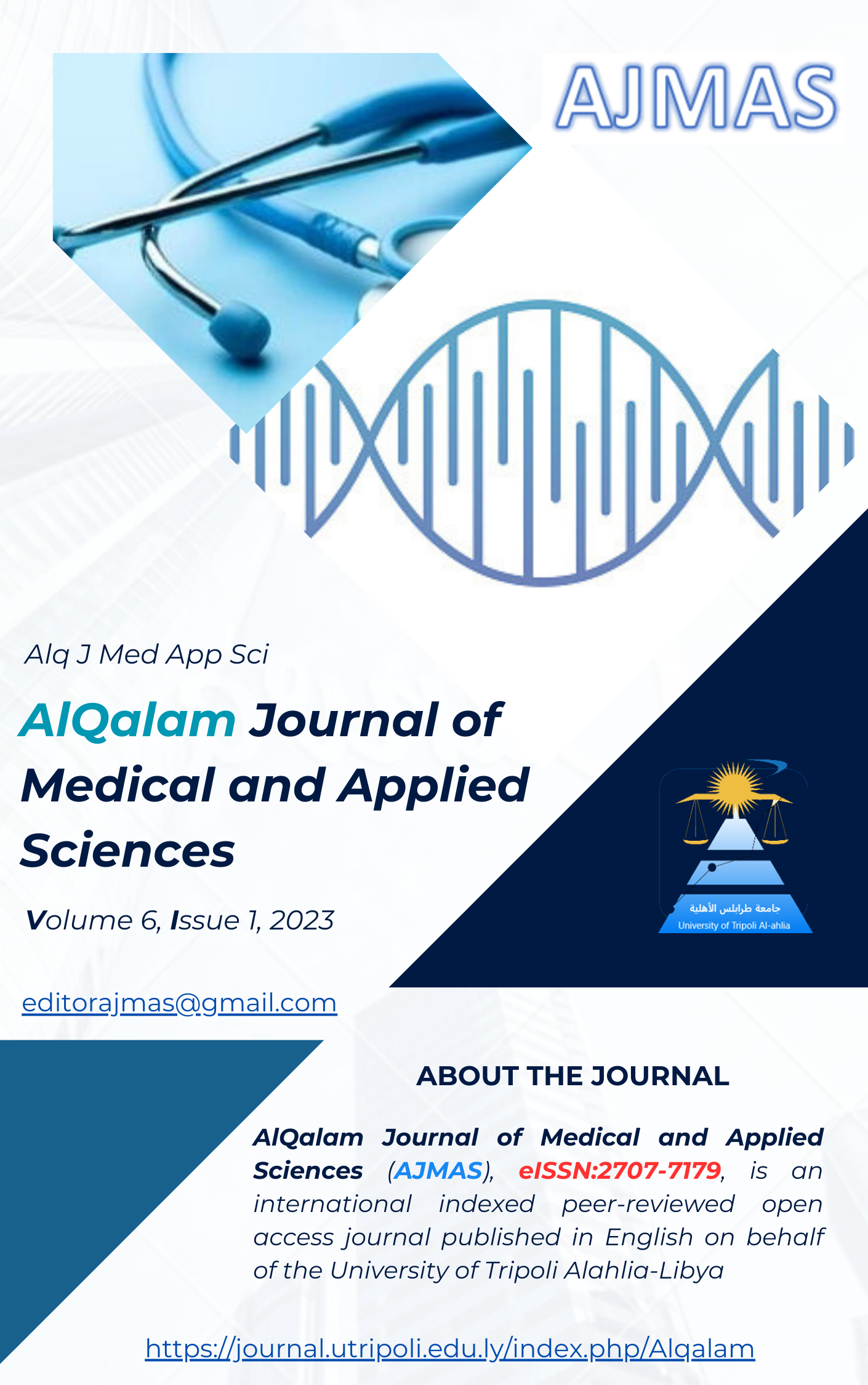 Downloads
How to Cite
Ezaldin Mohammed, Youssef Abd-Alhafid, & Hamed Jala. (2023). The Effect of Aging on the Eye of Red Fox (vulpes vulpes). AlQalam Journal of Medical and Applied Sciences, 186–192. Retrieved from https://journal.utripoli.edu.ly/index.php/Alqalam/article/view/235