The Severity of Symptoms and Thrombotic Effect of AstraZeneca Covid-19 Vaccine After the First Dose in Western Libya
Keywords:
Keywords: COVID-19 vaccine, First dose, Oxford-AstraZeneca, Severity of symptom, Thrombocytopenia.
Abstract
Background and aims. There have been numerous COVID-19 vaccines introduced with various efficacy and safety profiles. The severity and reactogenicity of the COVID-19 vaccine in our community have received very little attention to date, and many people have expressed concerns about its safety. The purpose of this study was to evaluate the severity of symptoms and thrombotic side effect after the first dose of AstraZeneca COVID-19 vaccine and the risk factors associated with severe side effects among Libyans in the west of the country. Methods. A randomized cross-sectional observational study among individuals who received the first dose of the AstraZeneca COVID-19 vaccine, and were aged > 18. Data were collected through semi-structured questionnaires, face-to-face interviews and\or telephone surveys. Results. Out of 133 participants, about 72 (54.1%) had obvious adverse effects ranging from mild to severe in terms of severity. The most reported reactions regarding the severity of symptoms include; fever, headache, injection site reaction, and myalgia. About (55.5%) of severe side effects had occurred in males, and (61.1%) occurred in those aged (>18-59). Conclusion. AstraZeneca COVID-19 vaccine was well tolerated and most of the symptoms were mild to moderate among people of different age groups.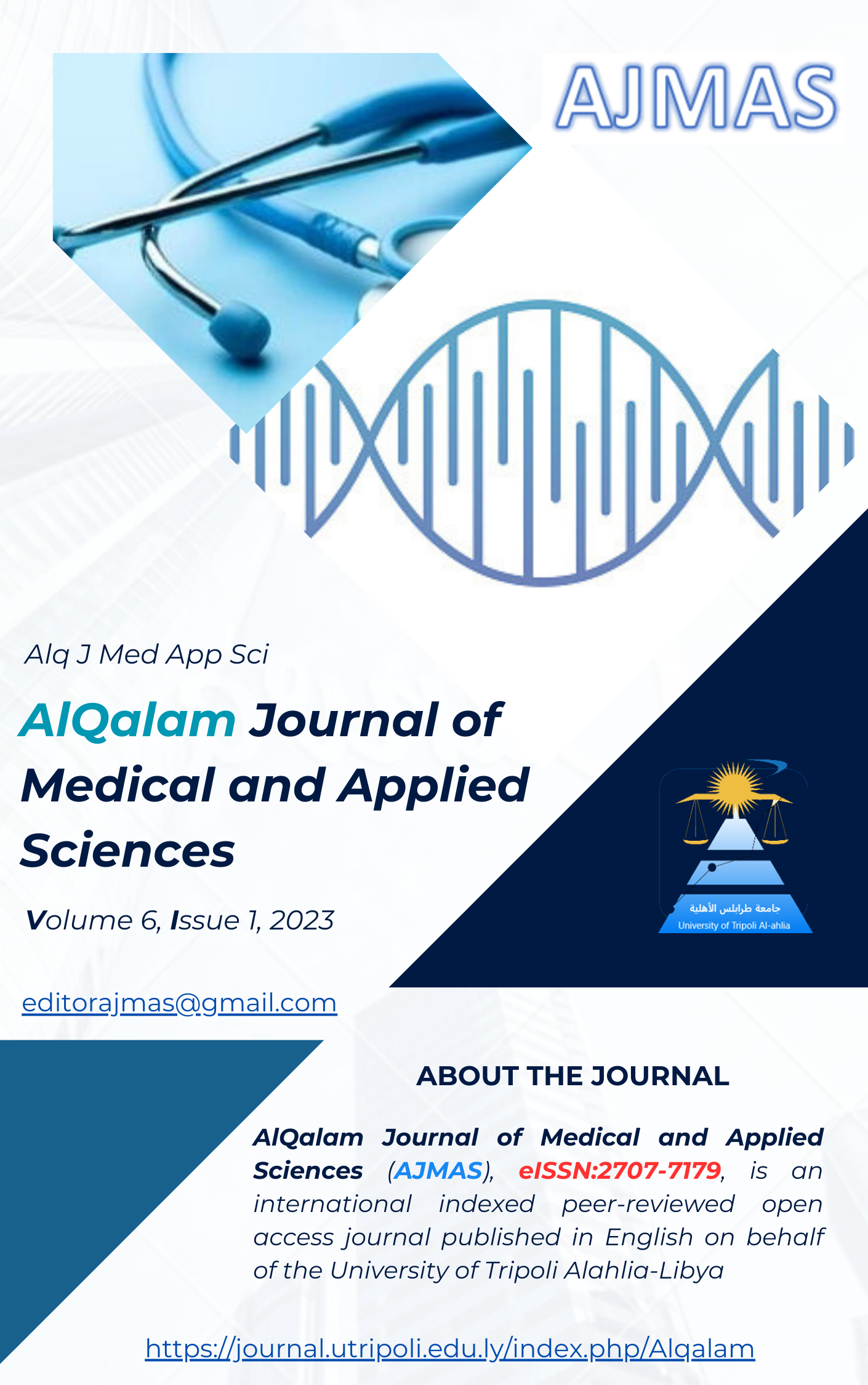 Downloads