Premature Ovarian Insufficiency; The Conventional and non-Conventional Fertility Options
Keywords:
Premature Ovarian Insufficiency, Natural, Iatrogenic, Mesenchymal Stem Cells, Complementary Medicine
Abstract
Premature ovarian insufficiency (POI) is defined as the cessation of normal ovarian function before the age of 40 years. It is associated with amenorrhea, signs of estrogen deficiency, and infertility. Furthermore, impacted women suffer from negative effects on personal health due to the influence on psychological, sexual, reproductive prospects, long-term bone, and cardiovascular health. Because of the complexities of POI and the scarcity of current information about recent breakthroughs in POI-related domains, we must update our understanding of the pathogenesis, diagnosis, and appropriate therapeutic choices. This review will discuss the most recent definitions of POI as well as the risk factors for both natural and iatrogenic POI. We will highlight the diagnosis process and treatment strategies provided to patients impacted, particularly in the fertility-related disciplines, via evaluating the efficacy of treatment for POI in both the conventional and by non-conventional approaches (complementary medicine). Taking into account all accessible alternatives that would optimize quality of life and long-term well-being regarding this distressing condition.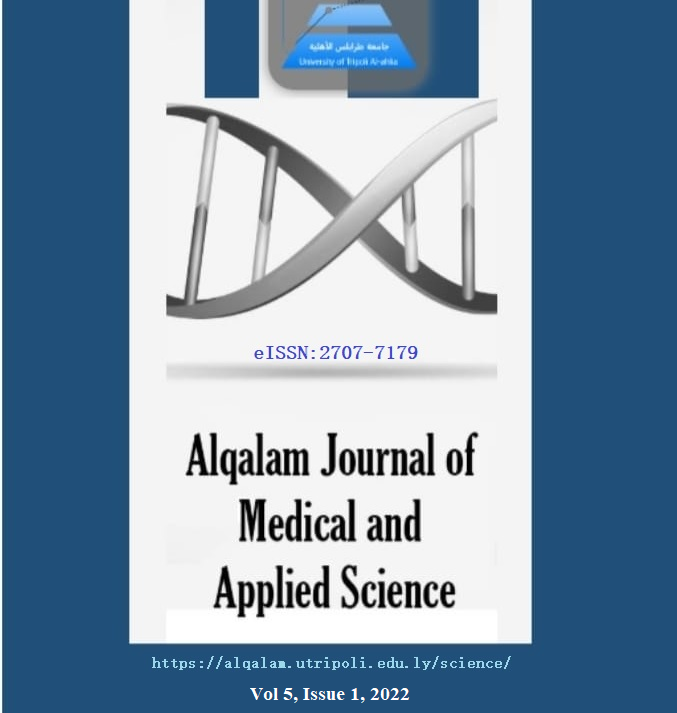 Downloads
How to Cite
Wassan Nori, Zina Hussein, & Alea Salman. (2022). Premature Ovarian Insufficiency; The Conventional and non-Conventional Fertility Options. AlQalam Journal of Medical and Applied Sciences, 5(1), 43–47. Retrieved from https://journal.utripoli.edu.ly/index.php/Alqalam/article/view/8