Removal of Methylene Blue Using Graphene Oxide Based Silica Coated Magnetic Nanoparticles
Abstract
Aims. This article reported the present synthesis, characterization and application of new graphene-oxide based silica coated magnetic nanoparticles (Fe3O4@SiO2–GO) for the removal of methylene blue dye from the waste water. Methods. The newly synthesized adsorbent was characterized using FT-IR spectroscopy, field emission scanning electron microscopy (FESEM), energy dispersive spectroscopy (EDS) and Methylene blue removal efficiency of the Fe3O4@SiO2–GO was evaluated using the external magnet to collect the sorbent and the supernatant was determined for the presence of methylene blue using UV-Vis spectroscopic analysis. Results. Optimum experimental parameters were reported to be comprises the optimum extraction time (10 minutes), initial sample concentration (5 ppm), adsorbent dosage (20 mg) and solution pH (7). Conclusion. The results showed that the newly synthesized Fe3O4@SiO2–GO is an efficient adsorbent with good potential for the removal of methylene blue from the aqueous media.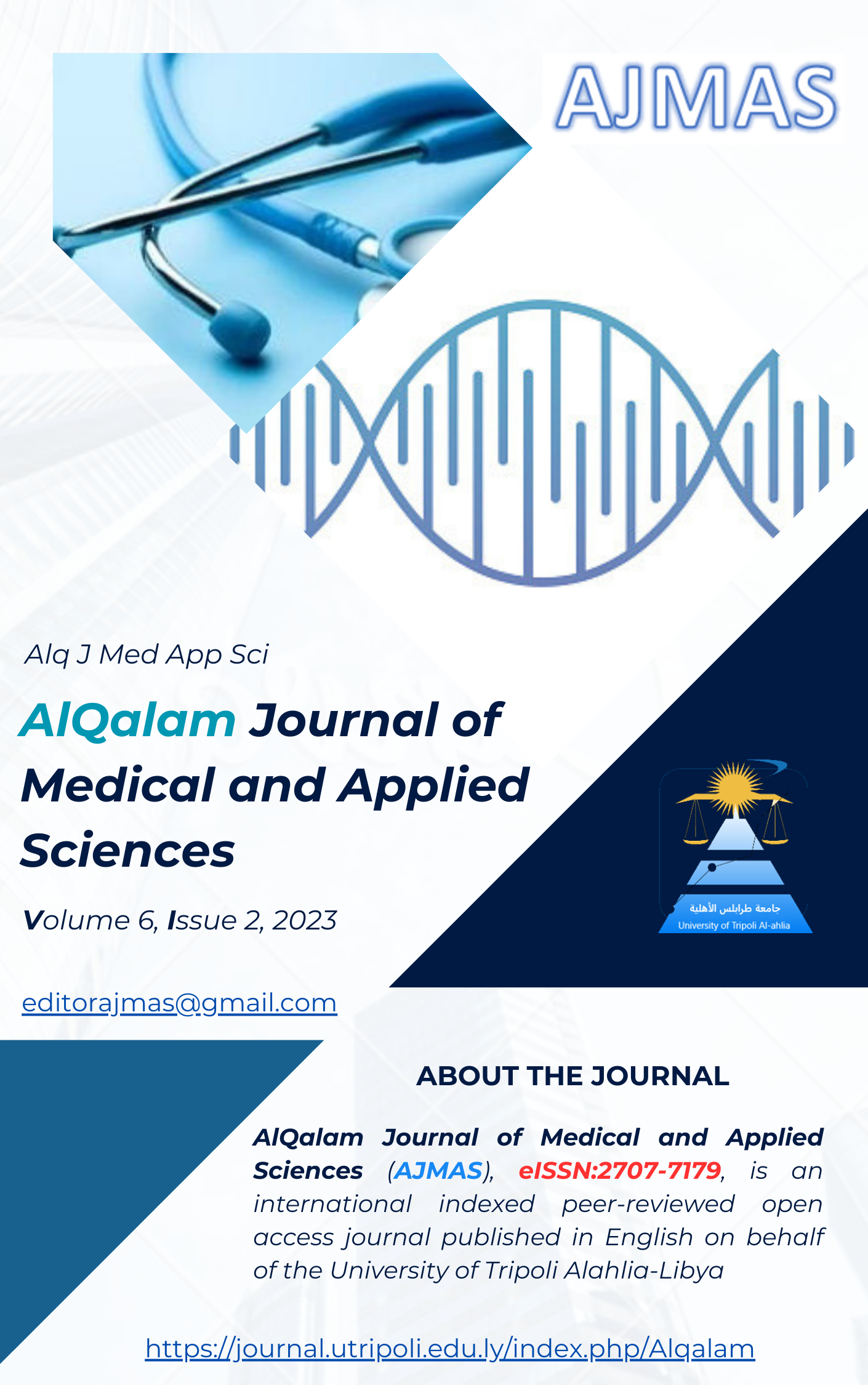 Downloads
How to Cite
Omema Atia. (2023). Removal of Methylene Blue Using Graphene Oxide Based Silica Coated Magnetic Nanoparticles. AlQalam Journal of Medical and Applied Sciences, 641–649. Retrieved from https://journal.utripoli.edu.ly/index.php/Alqalam/article/view/370
License
This work is licensed under a Creative Commons Attribution 4.0 International License.