Relationship Between Vitamin B12 and Spontaneous Abortion
Abstract
Background and aims. Spontaneous abortion is the most common adverse pregnancy outcome. This study aimed to evaluate vitamin B12 levels in women with abortion and normal pregnancy, with the ultimate goal of studying their relationship to the occurrence of abortion. Methods. The study was a case- control study carried out on 60 pregnant women who attended and were admitted to Al-Ajailat General Hospital and Al-Ajailat Combined Clinics from May 2023 to July 2023. All patients signed an informed consent to participate in the study, including sixty cases (30 with spontaneous abortion before 20 weeks of pregnancy and 30 as control). Data for participants accepted in this study were collected using an interviewer-administered questionnaire that contained age, gestational age, history of abortion, body mass index (BMI), diet and socioeconomic status. Vitamin B12 was determined. The analysis was performed by using the statistical package for the social sciences, SPSS version 25. Results. The study showed that vitamin B12 was significantly decreased in patients with spontaneous abortion compared to controls (mean concentrations 250.2 vs. 297.8 pg./mL, p=0.043), respectively. Conclusion. In conclusion, vitamin B12 deficiency may increase the incidence of spontaneous abortion. Vitamin B12 assay should be considered in cases of spontaneous abortion.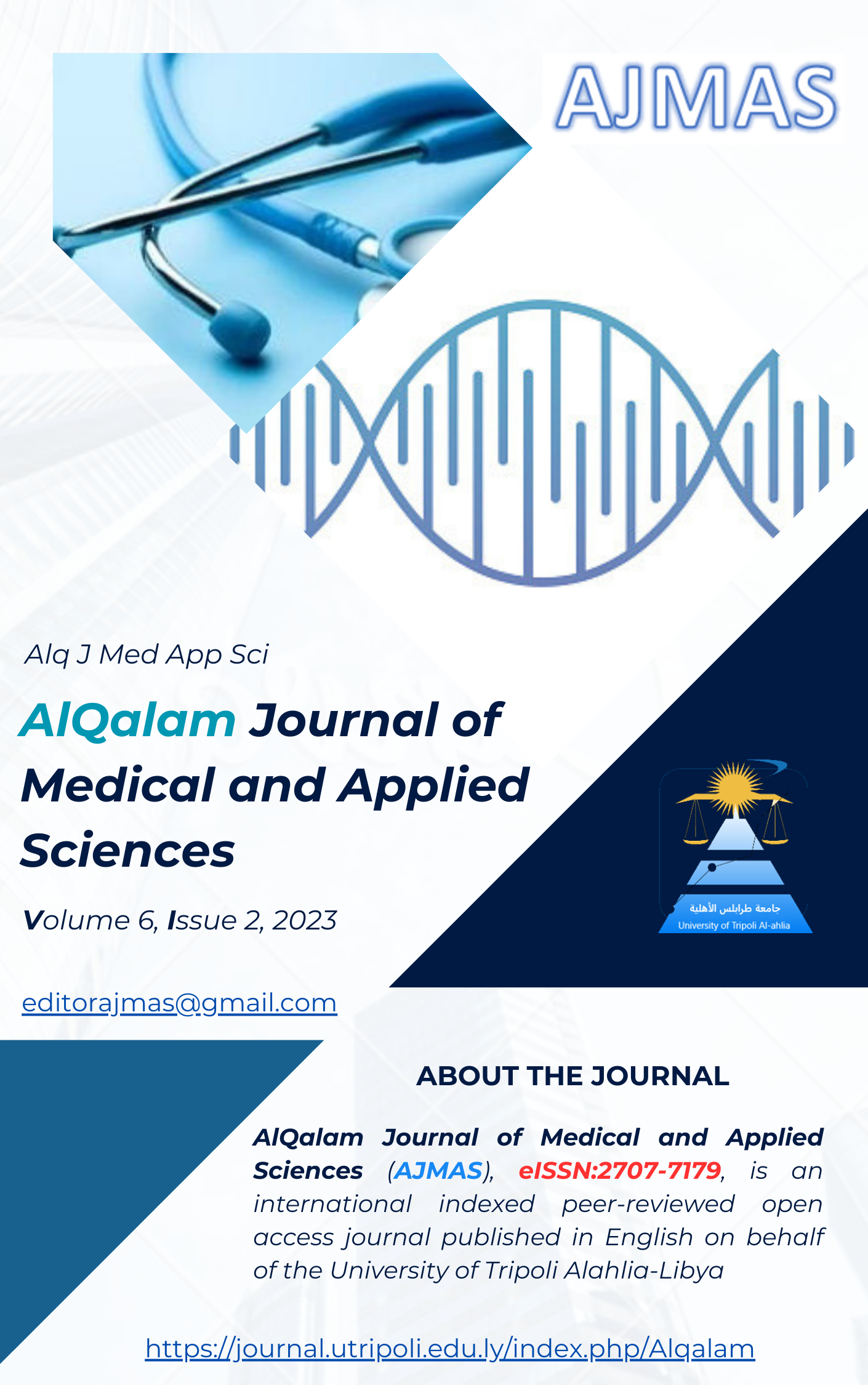 Downloads
How to Cite
Souad Salem. (2023). Relationship Between Vitamin B12 and Spontaneous Abortion . AlQalam Journal of Medical and Applied Sciences, 552–556. Retrieved from https://journal.utripoli.edu.ly/index.php/Alqalam/article/view/347
License
This work is licensed under a Creative Commons Attribution-NonCommercial 4.0 International License.