Effect of Iron Deficiency Anemia on HbA1c Levels in Non-Diabetic Females in Brack Alshatti
Keywords:
Iron deficiency Anemia, IDA, HbA1c, Glycated Hemoglobin
Abstract
Background and aims. Iron deficiency anemia (IDA) is the most common form of anemia in the world. Hemoglobin A1c (HbA1c) is used in diabetic patients as an index of glycaemic control reflecting glucose levels of the previous 3 months. Iron deficiency anemia was reported to affects the levels of HbA1c. This study aims to investigate the effect of iron deficiency anemia on HbA1c levels in non-diabetic Libyan women. Methods. The study included 40 cases of non-diabetic women who were diagnosed as having IDA and compared to 46 cases of healthy women group. Hb, RBC, Hct, MCV, MCH, MCHC, FBS, and HbA1c were measured. The statistical analysis was done by using the SPSS version 19 and Excel 2010. Results. The results show that the mean HbA1c level was significantly increase among IDA group (4.55±0.91%) compared to control group (4.20±0.6%) (P<0.05). There were no significant differences in the levels of fasting glucose between the IDA and the control group (P> 0.05). Conclusion. The HbA1c levels in patients with iron deficiency anemia are considerably elevated compared to the control group. As a result, many studies believe that monitoring these patients using only HbA1c could be misleading. Therefore, physicians should consider this factor before making any treatment decisions.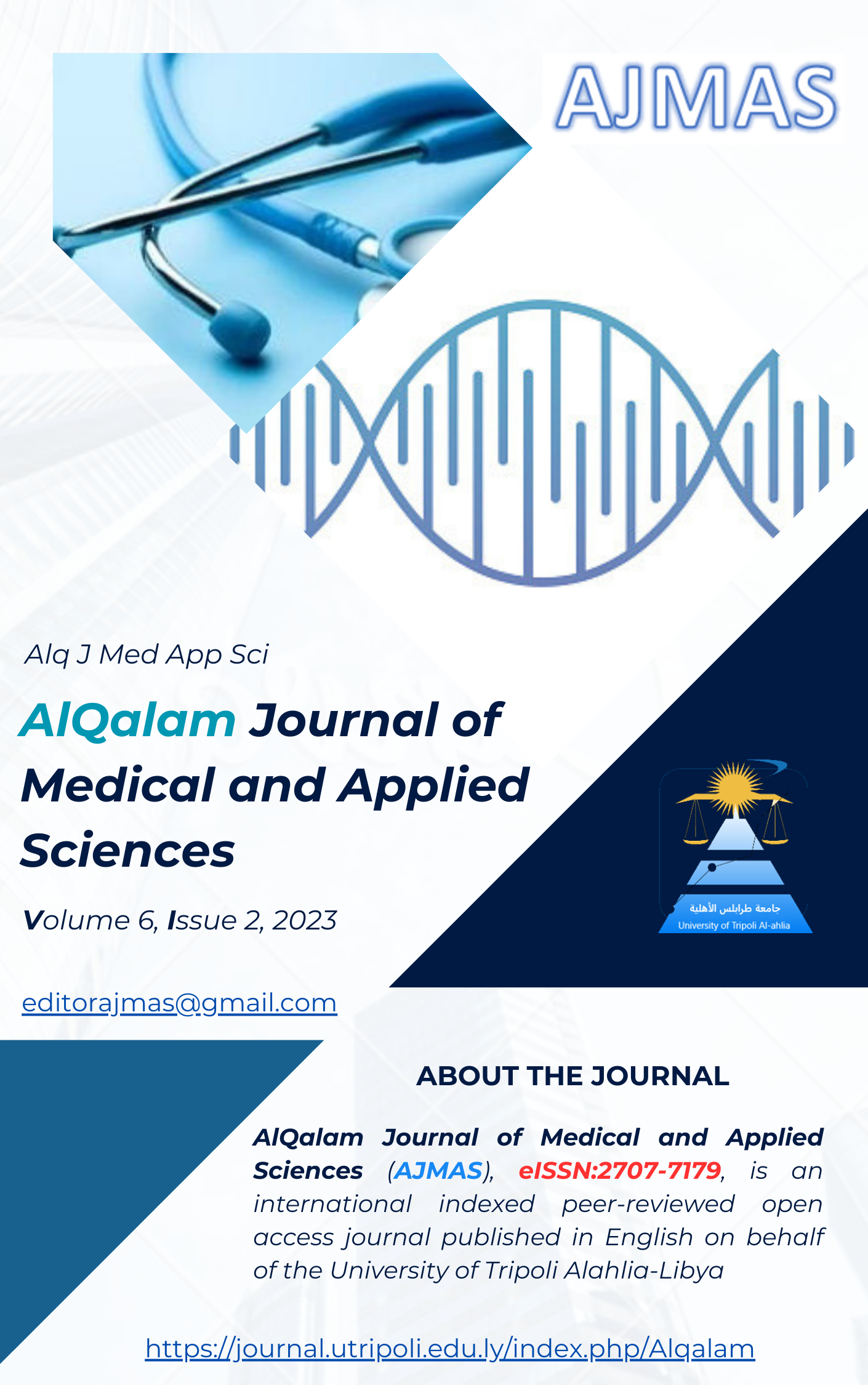 Downloads
How to Cite
Ahlam Ali Basheer. (2023). Effect of Iron Deficiency Anemia on HbA1c Levels in Non-Diabetic Females in Brack Alshatti. AlQalam Journal of Medical and Applied Sciences, 476–481. Retrieved from https://journal.utripoli.edu.ly/index.php/Alqalam/article/view/331
License
Copyright (c) 2023 Ahlam Ali Basheer
This work is licensed under a Creative Commons Attribution-NonCommercial 4.0 International License.