Comparative in-vitro Evaluation of Some Desloratadine Tablets Marketed in Tripoli Libya
Keywords:
Desloratadine Tablets, Evaluation, Bioequivalence, Allergies
Abstract
Background and aims. Desloratadine is a tricyclic, potent, rapidly effective, long acting, non-sedative antihistamine, which has a selective and peripheral H1 receptor antagonist action, used to treat the allergies. The availability of several brands of Desloratadine tablets in Libyan pharmacies today places health practitioners and a pharmacist in a problem of drug substitution in case of a particular brand is not available. The aim of the present study was the evaluation and comparison of pharmaceutical equivalence of five different Desloratadine tablets 5 mg, which are commercially available in the private pharmacies in Tripoli city with different price ranges, produced by various pharmaceutical companies. Methods. The pharmaceutical evaluation of five brands of Desloratadine tablets were done using official and unofficial quality control tests prescribed in different Pharmacopoeia including uniformity of weight, thickness, hardness, disintegration time, drug content as well as dissolution rate and identification test. Acceptable external features as well as uniformity in diameter and thickness were revealed for all the tablets. Results. The entire selected brands complied with the official specifications for uniformity of weight, hardness and disintegration, more than 80% of their drug dissolved in the medium within 60 minutes. Conclusion. It can be concluded that all the brands could be regarded as bioequivalent and therefore can be interchanged in the clinical practice; this sort of study is good indicator for the evaluation of the idealness of commercial products and showed the importance of post marketing investigation for the drugs imported and distributed in Libya.
Cite this article: Elghnimi T, Benamer W, Walli R, Benshaban M, Benashour M. Comparative in-vitro Evaluation of Some Desloratadine Tablets Marketed in Tripoli Libya. Alq J Med App Sci. 2022;5(2):556-564. https://doi.org/10.5281/zenodo.7390925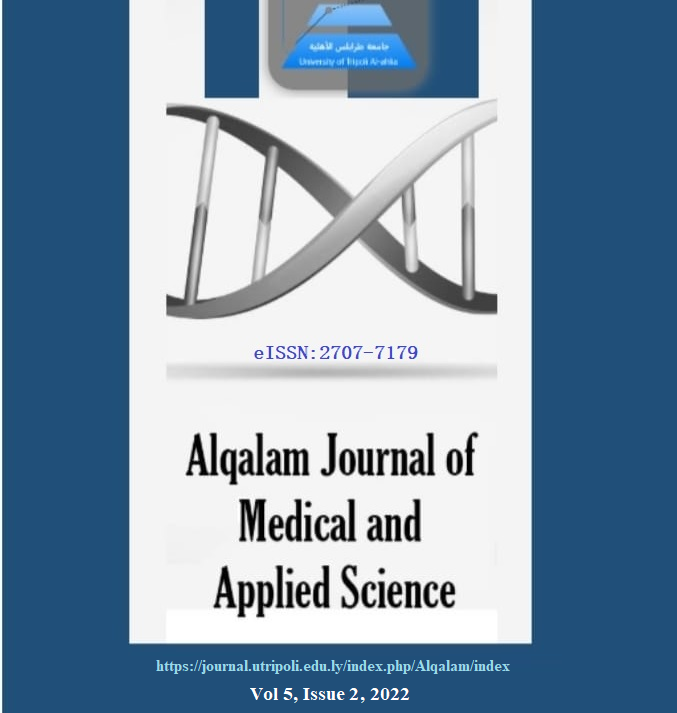 Downloads