Intestinal Mucormycosis in A 44-Year-Old Woman Under Chemotherapy for Acute Myeloid Leukemia
Keywords:
Intestinal Mucormycosis, Immunocompromised Patients, Surgery, Antifungal Therapy
Abstract
Intestinal Mucormycosis is a rare fungal disease with high morbidity and mortality, which occurs in severely immunocompromised patients. Early recognition of the infection is crucial to improve the prognosis. Urgent surgical debridement and antifungal therapy are lifesaving. We present a case of intestinal mucormycosis revealed by an occlusive syndrome in a 44- year–old patient undergoing chemotherapy for acute myeloid leukemia.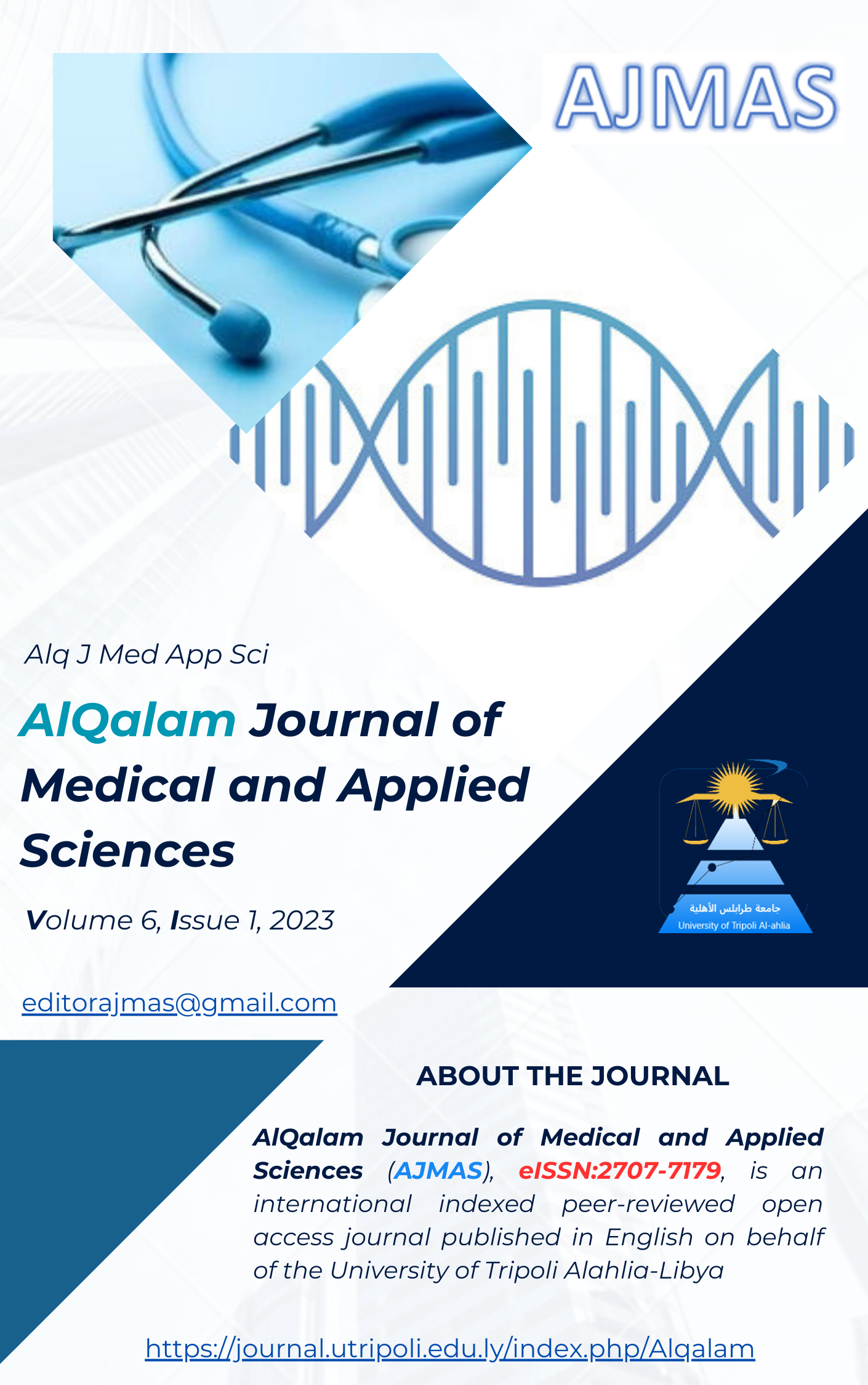 Downloads
How to Cite
Houssem Harbi, Imen Zribi, Abderrahmen Masmoudi, Amine Zouari, & Salah Boujelben. (2023). Intestinal Mucormycosis in A 44-Year-Old Woman Under Chemotherapy for Acute Myeloid Leukemia. AlQalam Journal of Medical and Applied Sciences, 134–136. Retrieved from https://journal.utripoli.edu.ly/index.php/Alqalam/article/view/194