Serum Ferritin Level and Alopecia Areata in Pediatric Patients
Keywords:
Pediatric, Hair Loss, Alopecia Areata, Serum Ferritin, Severity, Duration
Abstract
Background and aims. Alopecia areata (AA) is a non-cicatricial type of hair loss, it presents clinically by well-circumscribed single or multiple patches affecting hair bearing body areas making the affected area completely devoid of hair, although the exact etiology is not well known, genetic and immunological factors are the main players in disease pathogenesis. The aim of this study was to evaluate serum ferritin in alopecia areata in children and to estimate the relation between serum ferritin and disease duration and severity. Methods. An observational cross section study was carried out on 50 clinically diagnosed alopecia areata pediatric patients; serum ferritin levels were measured and compared according to clinical types, disease severity and duration. Results: There was low serum ferritin in patients with patchy alopecia areata (p value =0.016), also, it was low in ophiasis pattern (p value=0.008). About 86.66% of patients who had severe disease were with serum ferritin below the lower recommended value and patients who with longer disease duration had lower serum ferritin. Conclusion. Serum ferritin plays a role in AA presentation pattern and its can be considered as a prognostic factor as its low level are associated with increased disease severity and longer disease duration. Further studies are needed to evaluate whether ferritin level correction can change the course of the disease.
Cite this article. Abdaljawad S, Qiteesh H, Abdelgader A, Saed W. Serum Ferritin Level and Alopecia Areata in Pediatric Patients. Alq J Med App Sci. 2022;5(2):527-533. https://doi.org/10.5281/zenodo.7264077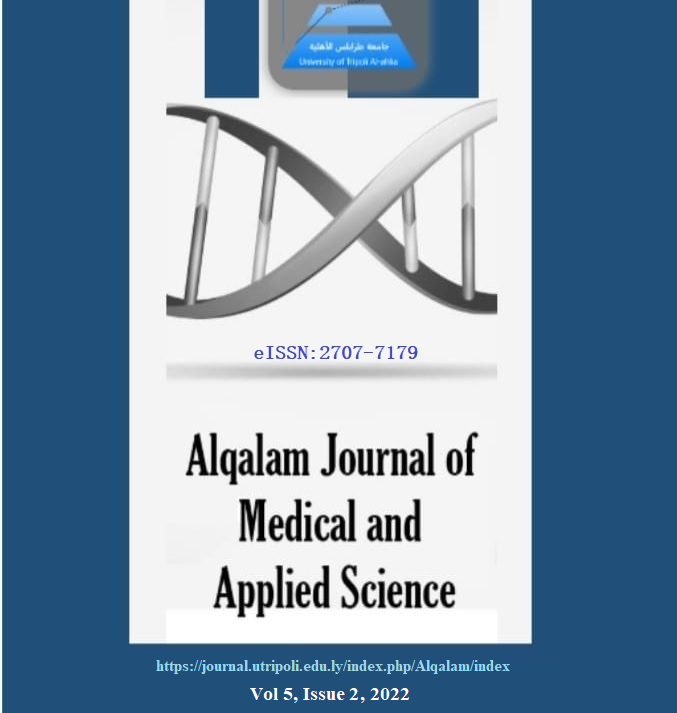 Downloads