Effect of Some Seaweed Extracts on Germination and Growth of Barley (Hordeum Vulgare L)
Keywords:
Biofertilizers, Cystoseira Barbata, Laurencia Papillosa, Hordeum Vulgarea, Growth
Abstract
Aims. The present investigation aims to study the algae-based biofertilizers' effect of different concentrations (0.1, 0.5 and 1%) of Cystoseira barbata (CBAE) and Laurencia papillosa(LPAE). Methods. Aqueous Extracts of both donor species on seed germination and some growth physiological parameters (germination percentage (GP), seed germination index (SGI), energy of germination (GE) and plumule and radicle (PL and RL) lengths, seedling fresh and dry weight, of Hordeum vulgarea (crop species) and photosynthetic pigments. Results. In general, the measured all growth parameters, there was a significant increase in (GP, SGI, GE) under effect of both donor species as well as in (PL, RL) lengths, fresh and dry weight.Furthermore, the increase in total photosynthetic pigment contents of H. vulgarea seedlings upon treatment with (CBAE, LPAE) could be attributed to the increase in both Chl.a and Chl.b. Conclusion. The species with the strong fertilizer potential of low concentrations, Cystoseira barbata and Laurencia papillosa must be examined for its selective action on other field conditions.
Cite this article. Alaila A, Elsalhin H. Effect of Some Seaweed Extracts on Germination and Growth of Barley (Hordeum Vulgare L). Alq J Med App Sci. 2022;5(2):503-513. https://doi.org/10.5281/zenodo.7221971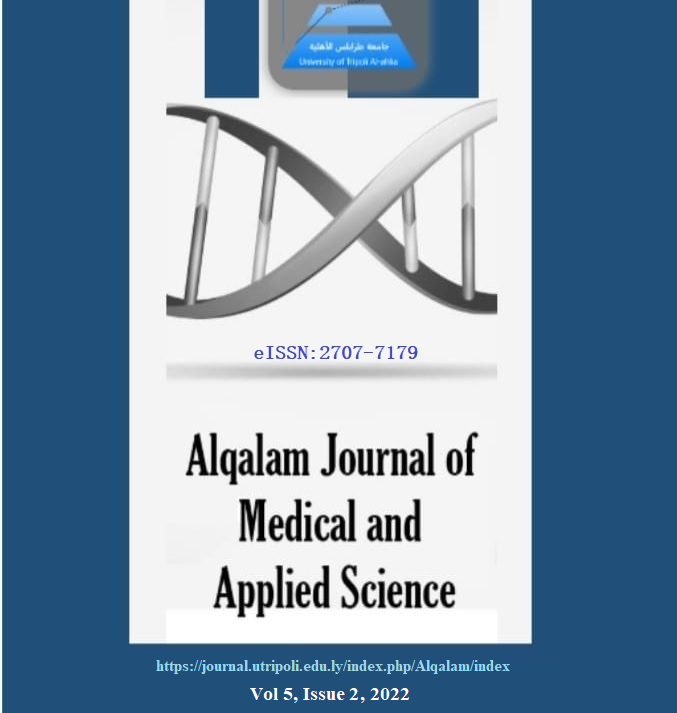 Downloads